53rd International Scientific Conference on Agricultural, Animal and Veterinary Research
26-27 December, 2019
Hotel Grand Pacific Singapore
Conference Outlook:
The 53rd International Scientific Conference on Agricultural, Animal and Veterinary Research is the premier interdisciplinary forum for the presentation of new advances and research results in the fields of Animal and Veterinary Research. The conference will bring together leading academic scientists, researchers and scholars in the domain of interest from around the world.Topics of interest for submission include, but are not limited to:
1. Agriculture and rural Economy interactions
2. Agriculture-environment interactions
3. Air
4. Animal Science and Veterinary Medicine
5. Animal sciences
6. Animal transportation
7. Antimicrobial resistance
8. Antimicrobial use issues in companion animals
9. Atmospheric physics and chemistry
10. Atmospheric sciences
11. Basic and Applied Entomology
12. Biology, Physiology and Ecology Of Insects
13. Crop sciences
14. Disease surveillance, biosecurity and emergency preparedness
15. Emergency preparedness considerations for natural disaster(s) and foreign animal disease(s)
16. Emerging diseases, e.g. avian influenza, west nile virus, BSE
17. Emerging therapeutic products
18. Environmental sciences
19. Establishment of adequate and achievable biosecurity systems
20. Establishment of codes of practice for responsible animal care
21. Evolution of Insects


22. Fishery sciences
23. Forestry sciences
24. Humane handling of livestock in animal production systems
25. Humane slaughter
26. Insects and Environment
27. Insects and Plants
28. Insects and Public Health
29. Insects Classification / Taxonomy
30. International harmonization of new drug approval processes
31. Judicious use of animal health products
32. Mass destruction of animals for disease control
33. Meteorology
34. Natural resources management sciences
35. Pest Management
36. Production animal welfare and animal care
37. Reproduction And Development Of Insects
38. Risks or benefits to agricultural practices that may result from restrictions being placed on antimicrobial use
39. Self regulation of farm animal welfare by industry
40. Surveillance standards and procedures required to protect international trade
41. The humane handling of livestock throughout the food chain
42. Veterinary Medicine Issues and Applications
| Particular | Date |
| --- | --- |
| Last Date of Abstract/Paper Submissions : | 25 November, 2019 |
| Notification of Acceptance/Rejection: | Within 5 days |
| Final Paper Submission Date: | 10 December, 2019 |
| Early Bird Registration Date: | 16 December, 2019 |
| Conference Dates: | 26-27 December, 2019 |
Call for Abstract / Papers / E-posters
We would like to invite researchers submit their research abstracts, papers and e-posters. Also, high quality research papers describing original and unpublished results of conceptual, constructive, empirical, experimental, or theoretical work in all areas of agricultural, animal and veterinary research are cordially invited for presentation at the conference. The conference asks contributions of abstracts, papers and e-posters that address themes and topics of the conference, including figures, tables and references of novel research material.
Presentation Opportunities
Standard Presentation

Standard presentations are scheduled in 2-hour sessions, allowing for 20-25 minutes per presentation.

Poster Presentation

Each poster presentation will have 1 hour to present. There is no requirement on the size of the poster. Easels or display boards will be provided or posters may be pinned or taped to the walls.

Workshop Presentation

Looking for something more hands-on Try our 1 hour workshop! You are more than welcome to bring your own equipment.

Virtual Presentation

Cannot attend the conference in person Send us your video presentation and we will post it on our SCIHOST YouTube channel, allowing you to gain valuable feedback from viewers around the world. Afterwards you will receive a complete conference packet.
Conference Proceedings
All submitted conference papers will be blind peer reviewed by two competent reviewers. The accepted abstracts (Registered) will publish in Abstract of Applied Sciences and Engineering (2415-2072) [Click]. The abstract of conference proceedings will be abstracted and indexed in the DOI, Crossref, Google Scholar, Pak Academic Search, Microsoft Academic Search, CNKI Scholar, China National Scientific Reports Database, China Citations Database, Scilit (Switzerland), HINARI (Switzerland), Socionet (Russian), SPZ (Russian), Q-Sensei (Germany), RePEc (Germany), IDEAS, EDIRC, Worldcat (USA), Academic Journals Database and etc. The conference abstracts book, conference bag and certificate of presentation will be distributed to the conference participants at during the conference.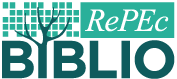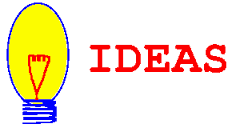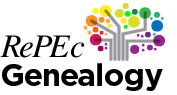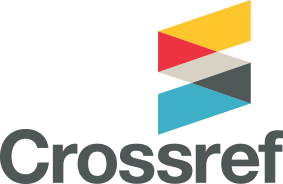 Special Journal Issues
Submitted conference papers will be reviewed by technical committees of the conference. The following options will available for publication of full length papers:
OPTION 1 ISI Journal Web of Science - Core Collection
OPTION 2 Scopus Indexed Journal
[The list of Scopus or ISI indexed journals will available by email request: conference@scihost.org ]
OPTION 3 International Peer Reviewed Journal
Journal DOI: 10.18488/journal.101

Current Research in Agricultural Sciences

Journal DOI: 10.18488/journal.68

International Research Journal of Insect Sciences

International Journal of Sustainable Agricultural Research

Journal DOI: 10.18488/journal.70

Journal DOI: 10.18488/journal.69

International Journal of Veterinary Sciences Research

Journal DOI: 10.18488/journal.110

Journal of Food Technology Research

Journal DOI: 10.18488/journal.58

Journal DOI: 10.18488/journal.101