42nd International Scientific Conference on Electrical, Computer, Electronics and Engineering
1-2 July, 2017
Hotel Grand Pacific Singapore
Conference Outlook:
The 42nd International Scientific Conference on Electrical, Computer, Electronics and Engineering is the premier interdisciplinary forum for the presentation of new advances and research results in the fields of Electrical, Computer, Electronics and Engineering. The conference will bring together leading academic scientists, researchers and scholars in the domain of interest from around the world.Topics of interest for submission include, but are not limited to:
Electrical, Computer, Electronics and Communication Engineering
Artificial Intelligence
Automated Software Engineering
Bioinformatics and Scientific Computing
Biomedical Engineering
Circuits and Systems
Communication Systems
Compilers and Interpreters
Computational Intelligence
Computer Architecture & VLSI
Computer Architecture and Embedded Systems
Computer Based Education
Computer Games and Animation
Computer Graphics & Virtual Reality
Computer Graphics and Multimedia
Computer Modeling and Simulation
Computer Networks and Data Communication
Computer Security
Computer Vision
Computer-aided Design/Manufacturing
Computing Practices & Applications
Control Systems
Data Communications
Data Compression
Data Encryption
Data Mining
Database Systems
Digital Library and Information Management
Digital Signal and Image Processing
Digital System and Logic Design
Distributed and Parallel Processing
Distributed Systems
E-commerce and E-governance
Electrical Energy Systems
Electrical Machines & Electrical Apparatus
Electrical Materials and Process
Electronic Communications Systems
Electronic Materials
Electronics, Information & Control Systems
Electronic Systems Design
Expert Systems and Decision Making
High Performance Computing
High Voltage Engineering & Insulation Technology
Human Computer Interaction
Image Processing
Information Retrieval
Information Systems
Internet and Web Applications
Knowledge Data Engineering
Knowledge Management
Microprocessors & Semiconductors
Microelectronics and Nanoelectronics Engineering
Mobile Computing
Multimedia Systems and Applications
Natural Language Processing
Neural Networks
Parallel and Distributed Computing
Pattern Recognition
Performance Evaluation
Power Electronics and Power Drives
Power Systems & Energy
Programming Languages
Reconfigurable Computing Systems
Robotics and Automation
Satellite Systems & Communications
Security & Cryptography
Sensor & Micro-machines
Social Media and Cloud Computing
Software Engineering
System Security
Theoretical Computer Science
Ubiquitous Computing
Wireless Communication and Mobile Computing
Wireless Sensor Networks
| PARTICULAR | DATE |
| --- | --- |
| Abstract/Paper Submissions : | 15 June, 2017 |
| Notification of Acceptance/Rejection: | Within 15 days |
| Final Paper Submission Date: | 20 June, 2017 |
| Early Bird Registration Date: | 20 June, 2017 |
| Conference Dates: | 1-2 July, 2017 |
Call for Abstract / Papers / E-posters
We would like to invite researchers submit their research abstracts, papers and e-posters. Also, high quality research papers describing original and unpublished results of conceptual, constructive, empirical, experimental, or theoretical work in all areas of Electrical, Computer, Electronics and Engineering are cordially invited for presentation at the conference. The conference asks contributions of abstracts, papers and e-posters that address themes and topics of the conference, including figures, tables and references of novel research material.
Presentation Opportunities
Standard Presentation

Standard presentations are scheduled in 2-hour sessions, allowing for 20-25 minutes per presentation.

Poster Presentation

Each poster presentation will have 1 hour to present. There is no requirement on the size of the poster. Easels or display boards will be provided or posters may be pinned or taped to the walls.

Workshop Presentation

Looking for something more hands-on Try our 1 hour workshop! You are more than welcome to bring your own equipment.

Virtual Presentation

Cannot attend the conference in person Send us your video presentation and we will post it on our SCIHOST YouTube channel, allowing you to gain valuable feedback from viewers around the world. Afterwards you will receive a complete conference packet.
Conference Proceedings
All submitted conference papers will be blind peer reviewed by two competent reviewers. The accepted abstracts (Registered) will publish in Abstract of Applied Sciences and Engineering (2415-2072) [Click]. The abstract of conference proceedings will be abstracted and indexed in the DOI, Crossref, Google Scholar, Pak Academic Search, Microsoft Academic Search, CNKI Scholar, China National Scientific Reports Database, China Citations Database, Scilit (Switzerland), HINARI (Switzerland), Socionet (Russian), SPZ (Russian), Q-Sensei (Germany), RePEc (Germany), IDEAS, EDIRC, Worldcat (USA), Academic Journals Database and etc. The conference abstracts book, conference bag and certificate of presentation will be distributed to the conference participants at during the conference. The conference Abstract book will be submitted to ISI Thomson Reuters Web of Science for indexation.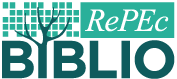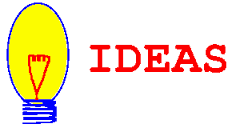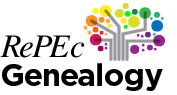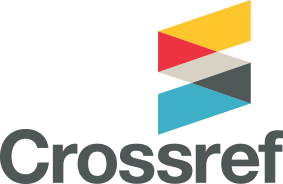 Special Journal Issues
The selected full text papers will also be considered for the special journal issues in the conference associated journals. All submitted papers will have opportunities for consideration for this Special Journal Issue. The paper selection will be carried out during the peer review process as well as at the conference presentation stage. Submitted papers must not be under consideration by any other journal or publication. The final decision for paper selection will be made based on peer review reports by the Guest Editors and the Editor-in-Chief jointly. Selected full text papers will be online published as free of charge.

Review of Industrial Engineering Letters

Online ISSN: 2408-9427

Print ISSN: 2409-2169

Journal DOI: 10.18488/journal.71

Review of Advances in Physics Theories and Applications

Online ISSN: 2409-376

Print ISSN: 2412-3714

Journal DOI: 10.18488/journal.75

International Journal of Natural Sciences Research

Online ISSN: 2311-4746

Print ISSN: 2311-7435

Journal DOI: 10.18488/journal.63

International Journal of Chemical and Process Engineering Research

Online ISSN: 2313-0776

Print ISSN: 2313-2558

Journal DOI: 10.18488/journal.65

Review of Information Engineering and Applications

Online ISSN: 2409-6539

Print ISSN: 2412-3676

Journal DOI: 10.18488/journal.79

Review of Computer Engineering Research

Online ISSN: 2410-9142

Print ISSN: 2412-4281

Journal DOI: 10.18488/journal.76

Journal of Future Internet

Online ISSN: 2409-790X

Print ISSN: 2413-8401

Journal DOI: Pending

International Journal of Chemistry and Materials Research

Online ISSN: 2311-763X

Print ISSN: 2312-0991

Journal DOI: 10.18488/journal.64